OSPTLV (Minuteman II) Missile Launch
2006 May 21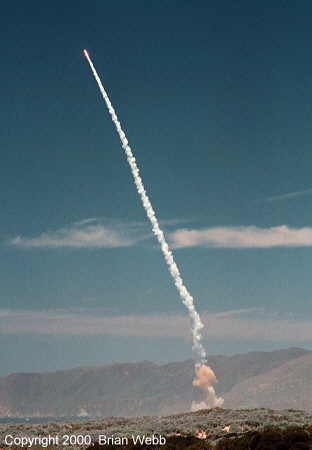 A photo taken of the 2000 May 28 launch of an OSPTLV (Orbital Suborbital Program Target Launch Vehicle) missile from Vandenberg AFB. The modified Minuteman II strategic missile flew a ballistic trajectory and impacted in the Pacific Ocean.
This image shows the OSPTLV climbing after leaving missile silo LF-06 at northwest Vandenberg. Taken by Brian Webb while covering the launch for public radio.
Copyright © 2003-2006, Brian Webb. All rights reserved.